Home to 150 girls from throughout Aotearoa and around the world, boarding at St Margaret's College is a rewarding experience for our students. As well as providing them with the opportunity for a first-class education, it also allows them to develop self-management, independence and consideration for others, and to build friendships that will last a lifetime.
Our girls are encouraged to step up as leaders and positively contribute to our boarding community. The big sister-little sister culture of the College extends deep into our boarding houses, with our senior girls developing strong relationships with our younger boarders.
Each of our boarding houses has a dedicated team of experienced and caring staff who are committed to safeguarding the emotional health and wellbeing of each student, while ensuring close connections are maintained with home. Our staff provide the support to enable our girls to flourish academically and succeed in their co-curricular aspirations, while maintaining high expectations around discipline and respect.
The boarding team works closely with teaching staff, our Chaplain, and with our Health Centre staff. The team also includes prep tutors who are on hand during supervised prep time to provide academic oversight.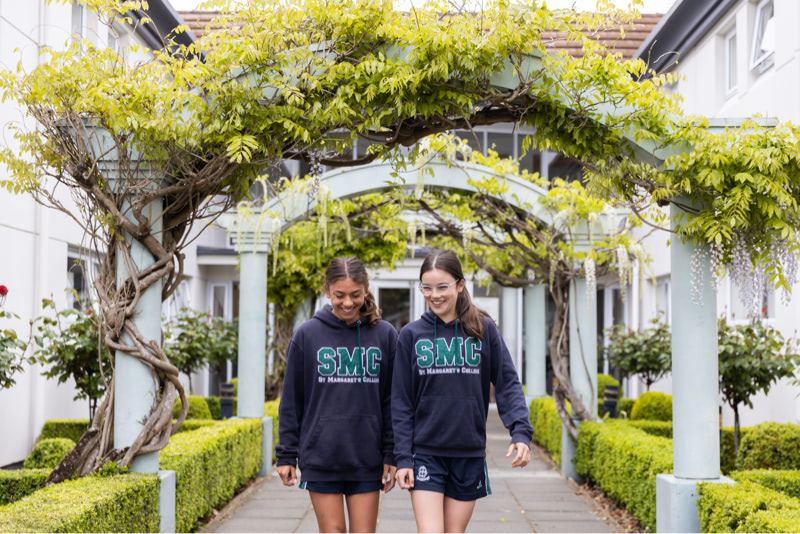 The environment in Julius House is structured and nurturing for the girls to make the transition into boarding.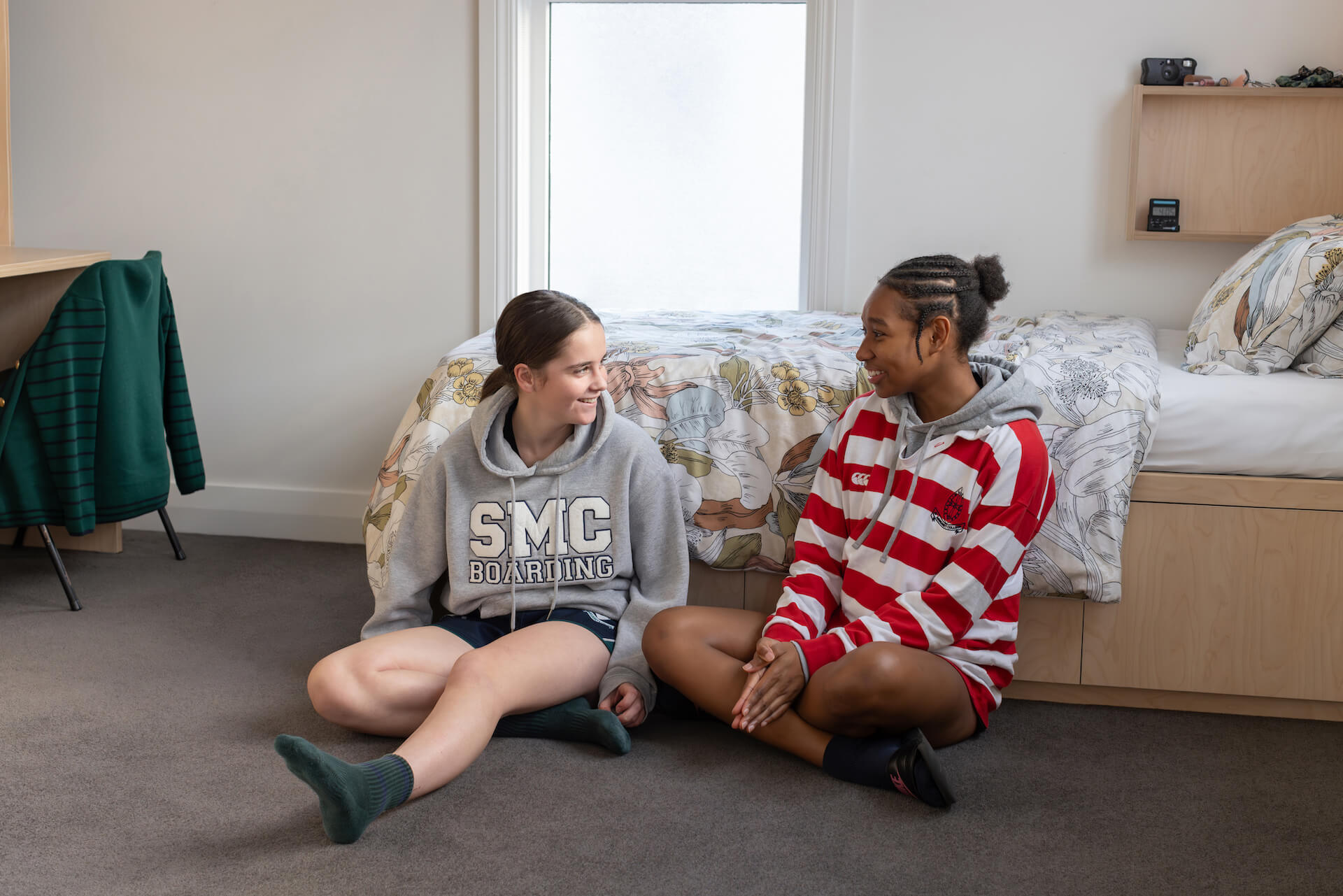 The structure in Kilburn House allows our boarders to develop further their self-management and life skills.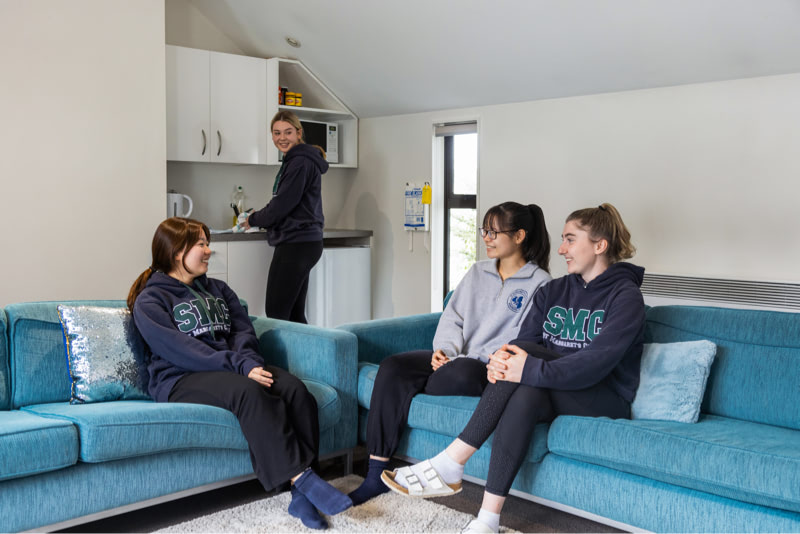 Cranmer House offers our students supervised, apartment-style living to prepare them for life beyond SMC.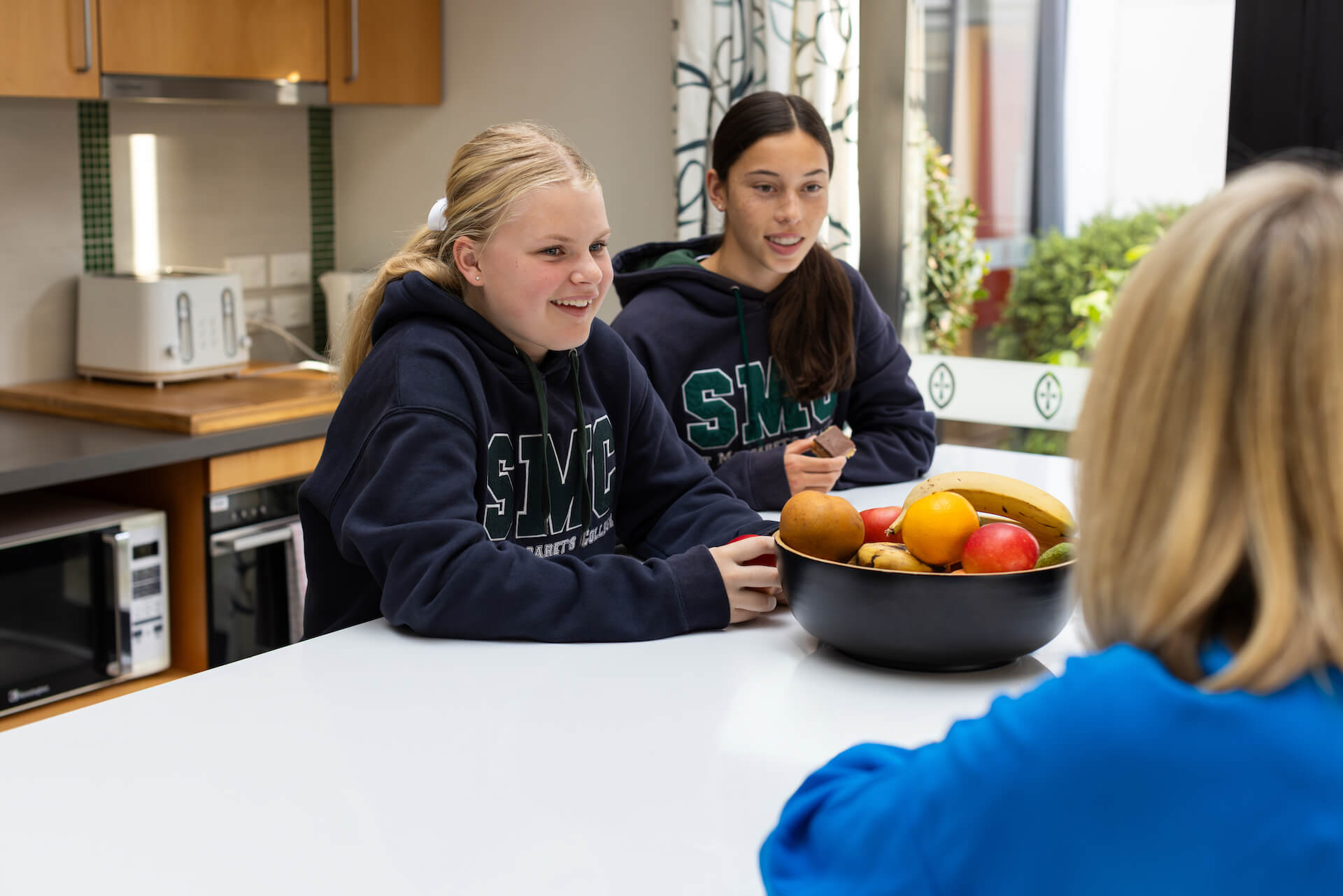 We work in close partnership with parents and families as we support our girls to be the best they can be, in both their academic and co-curricular activities.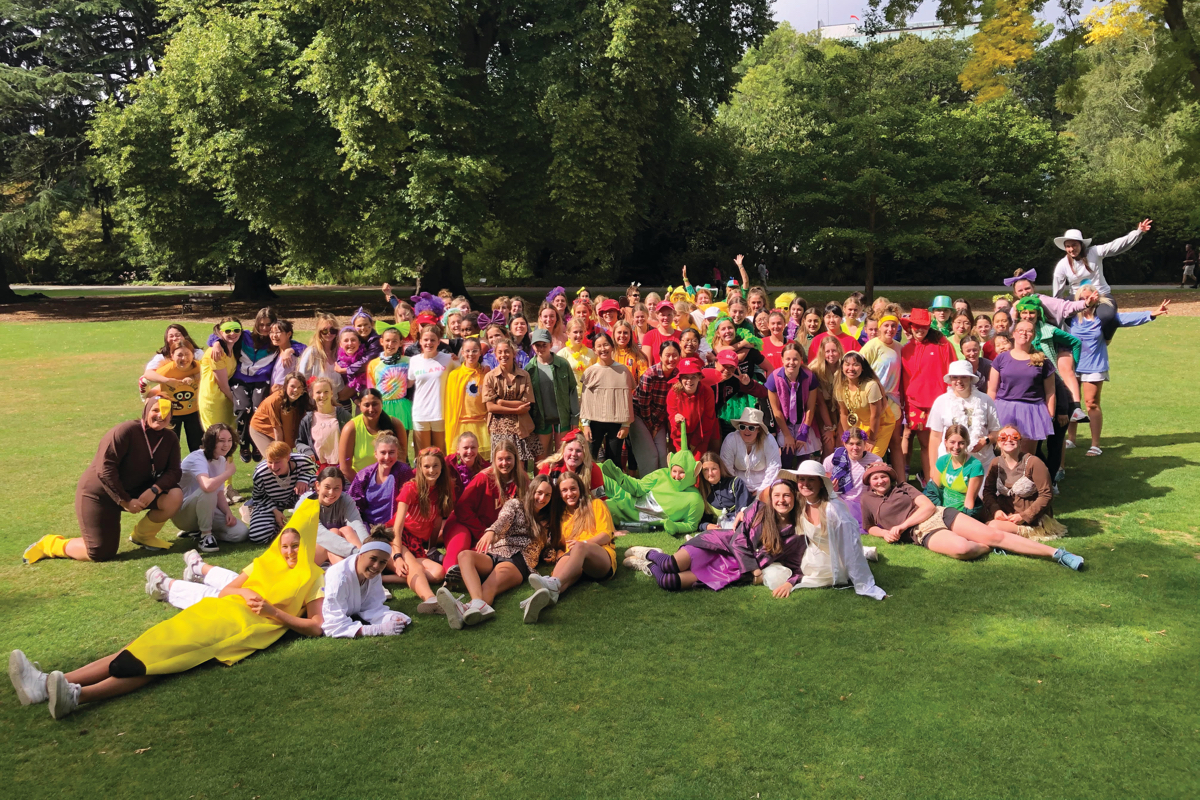 Weekends enable our boarders to participate in the activities they would typically enjoy at home and to try new experiences in and around Christchurch.
Visit our boarding houses and learn more about the world-class opportunities at SMC.
Secure your place at SMC with a few easy steps.