Careers
Students from our Middle School onwards are supported with individual career counselling as part of St Margaret's College's careers education programme.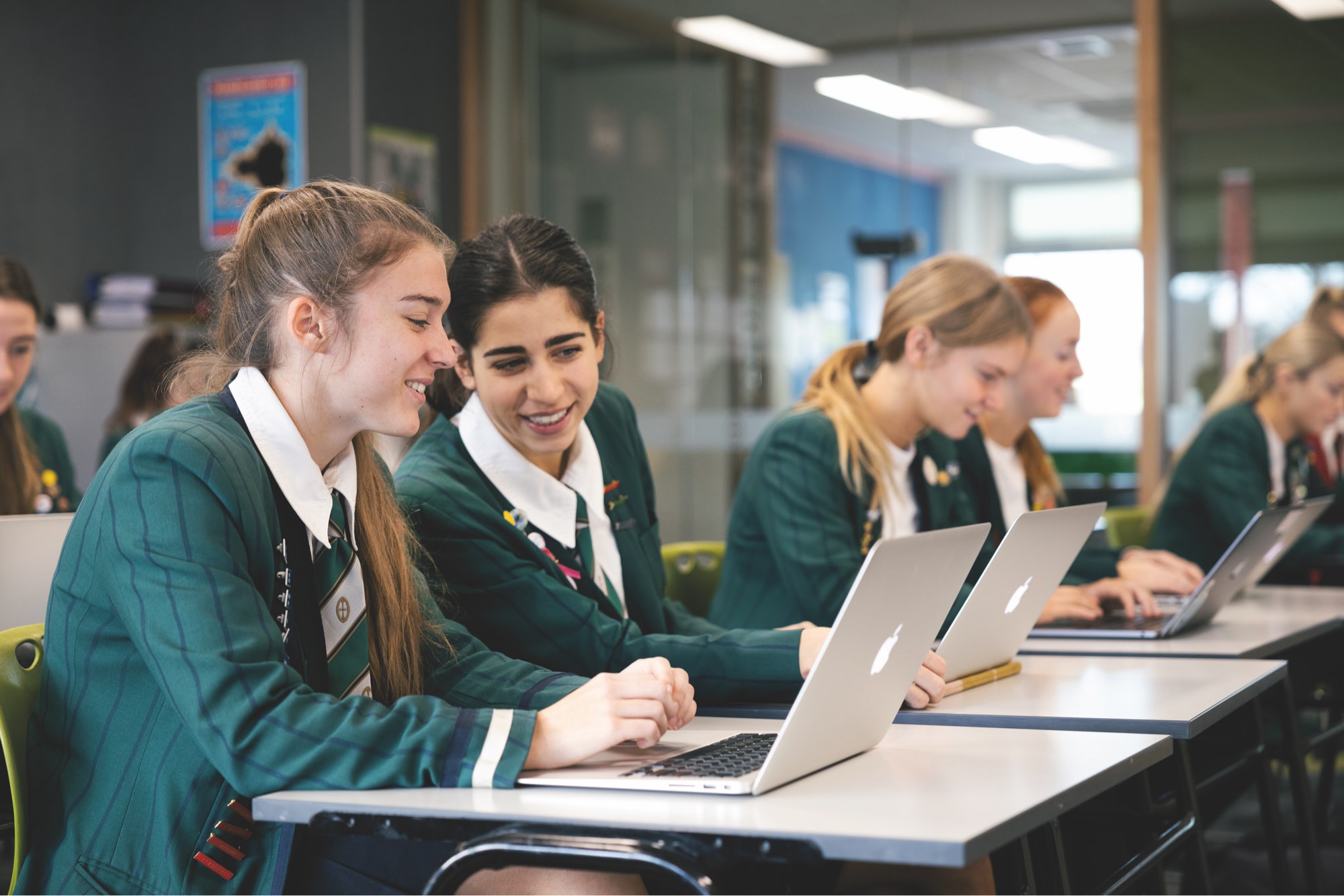 Preparing for life beyond SMC
All students in Year 10-11 undertake an 'Introduction to Careers' module where they are introduced to the key tools for career exploration. They are given the opportunity to examine their individual strengths and interests and to research careers of potential interest to them.
In Year 12-13 NCEA students receive careers education lessons that cover essential skills including personality types, the New Zealand qualifications framework, degree structure, effective CV and cover letter writing and personal branding.
In Year 13, students have individual career counselling sessions and presentations by all the major New Zealand universities and regional polytechnics. Workshops are held on identifying and applying for scholarships. International Baccalaureate students are provided with individual careers support alongside their learning programme.
Our Career Pathway Advisor and Facilitator supports our ākonga and is available to meet with students to discuss their interests and potential career pathways, and continually scans the New Zealand tertiary sector in order to stay current with the latest developments in this area. Students and their whānau are also invited to subscribe to an SMC Careers webpage.
SMC Old Girls regularly return to the College to share insights into their chosen pathways in class, in assemblies, and in group meetings with students.
Visit our CareersWise site to learn more
Our students achieve outstanding academic results year after year for both NCEA and International Baccalaureate. View our latest results, amongst the highest in New Zealand and internationally.
Meet our teachers and current students, explore our campus and see classes in action.