Leadership
Leadership skills form a key part of our co-curricular, wellbeing and curricular programmes at St Margaret's College.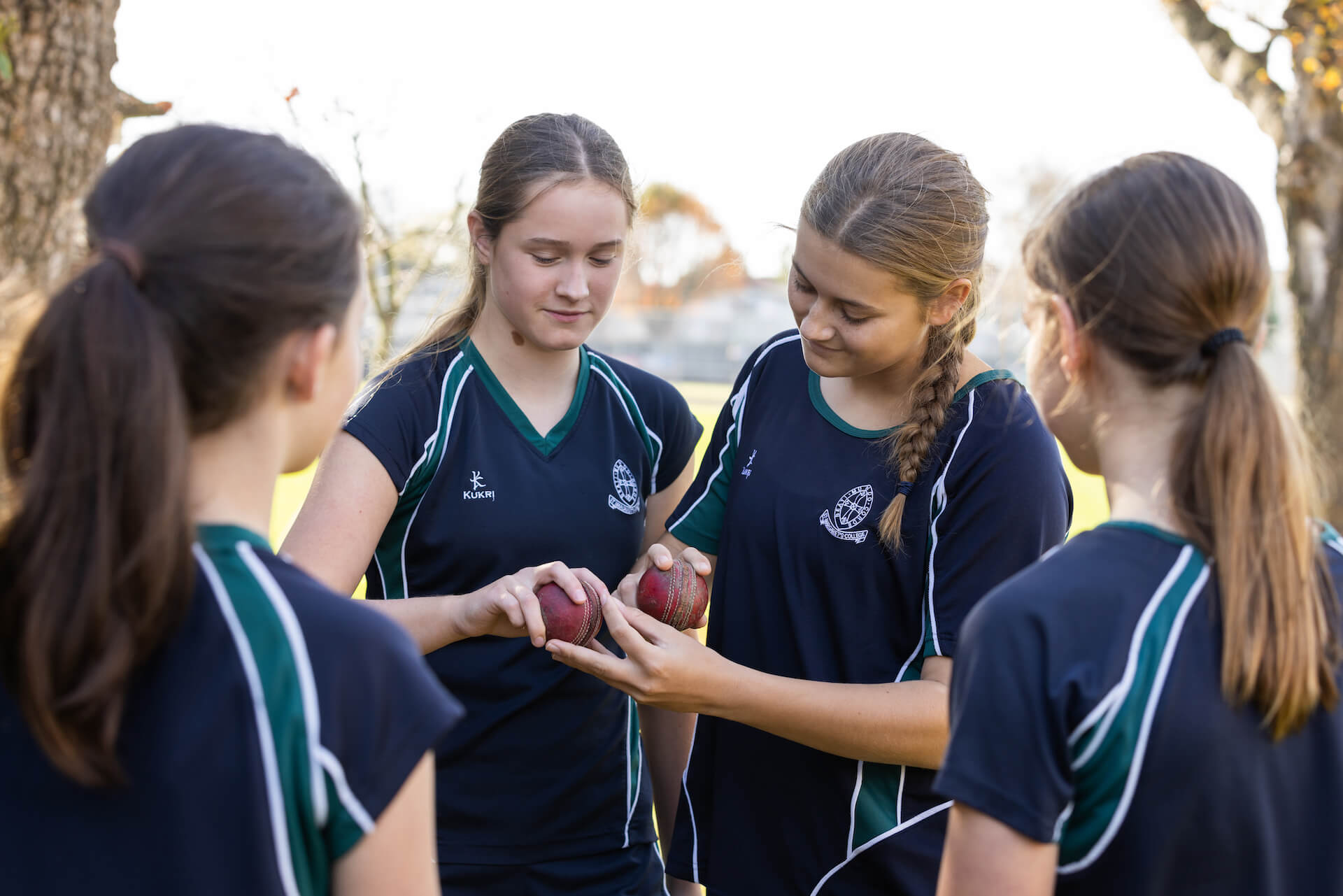 Teina-tuakana (big sister-little sister), relationships are formed throughout our College, providing role models and whanaungatanga (connection and friendship).
Our House tutor group system also supports the development of our treasured big sister-little sister relationships. As students progress through the Middle and Senior Schools they become leaders to the younger girls in their tutor group, helping to foster strong links between all year groups and manaakitanga across the community.
While indirect leadership is fostered, there are also key roles for students in each school.
All Year 6 students hold leadership roles with House, technology, library, sacristan, community and arts committee representatives.  Every Year 6 student is involved in a fortnightly leadership development programme to build skills and prepare them for their transition from Junior to Middle School.

We encourage leadership responsibilities across Year 10, with students electing to step up voluntarily to support and serve others through Middle School committees, clubs and duties.

The Middle School Aspirational Leadership Programme is designed for Year 7-10 students and offers camp and trip experiences with the aim of each experience to challenge and grow leadership potential appropriate for each age group. 

Many Senior School students are leaders through their roles coaching and chairing various student groups. The Year 11 SMC Foundation Diploma falls within the curriculum programme and incorporates a leadership development component as a requirement of the diploma. Other leadership development programmes such as Be the Change and Peer Support are also offered.

SMC prefects are selected each year with a team of 20 Year 13 students in specific roles, and led by the Head and Deputy Head Prefects. Each prefect has a staff mentor and a Council made up of Year 12 and 13 volunteers to help serve their areas. The prefects have key tasks within their roles and responsibilities as a student leadership body to build and support the culture of the College, and through their leadership inspire and grow the leadership of others. 
Experience the world-class opportunities available at SMC.