Middle School
St Margaret's College is the only girls' school in New Zealand to be recognised by the Adolescent Success Middle Years Schools of Excellence Programme.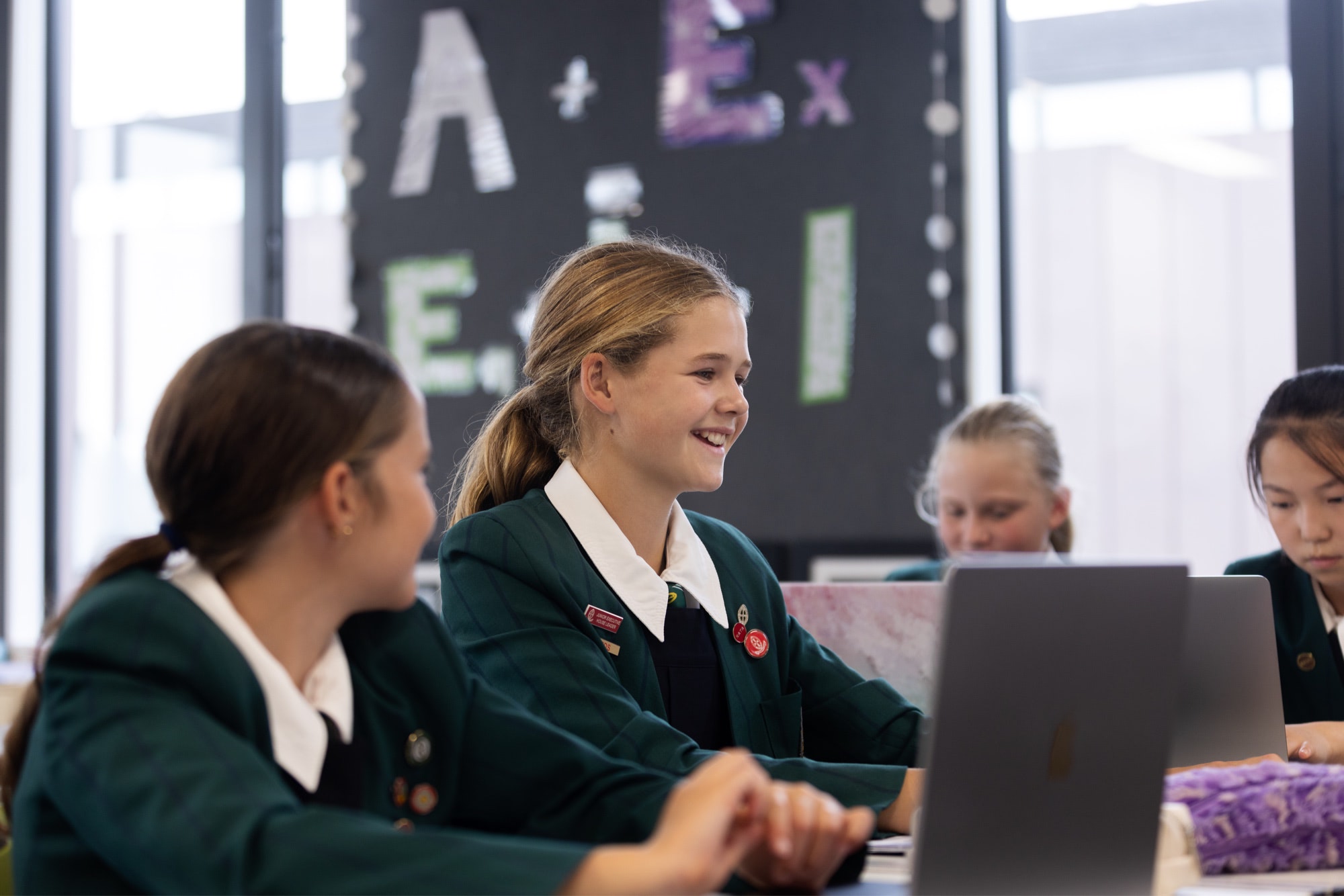 Our Middle School provides a myriad of opportunities for our girls to discover their strengths and passions, while developing their character and essential life skills. Catering to a unique set of intellectual, physical, emotional and social needs of young adolescents in Year 7-10, we offer a holistic programme of learning that is inclusive, stimulating and innovative, within a nurturing environment.
Our students are encouraged to be empathetic young women who rise to the challenge of contributing to and improving the world around them, for themselves and for others. Each student is empowered to leave our Middle School as a future-ready, inquisitive learner who is excited to take on their next challenge.
Our curriculum has been developed with the intention of providing our girls with the broadest range of academic, cultural and sporting activities, while providing strong pastoral support through the significant changes of early adolescence.
Students experience a balanced curriculum that covers the eight areas of the New Zealand curriculum, while allowing for increasing student choice as they move through Middle School. All students study English, social sciences, mathematics, science, technologies, languages, performing and visual arts, physical education, health, and religious education. Developing an understanding of the world around us, closely linked to the Te Ao Māori concept of Tūrangawaewae (a place to stand), is embedded in many areas of our curriculum.
Information and communication technology also plays an important role in learning, with a range of technology used in and outside of the classroom to gather, analyse, and present information clearly, logically, concisely, and accurately.
By Year 10, students will have experienced a range of compulsory offerings, enabling them to make informed subject choices based on their strengths and passions. They will emerge from Middle School well-informed, with an appreciation for literature and the arts, a good understanding of history, geography, mathematics, and the sciences, and the skills to access and utilise information, ready to embrace life in our Senior School.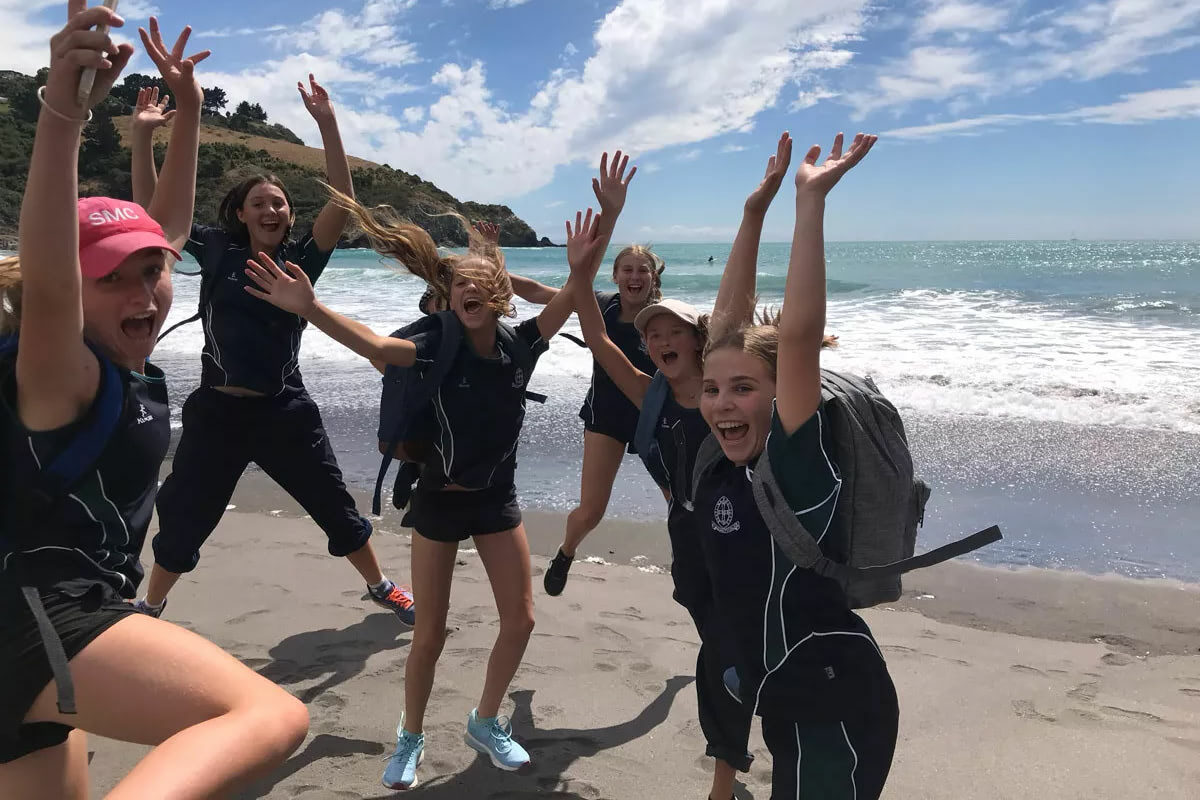 Our Middle School culminates in an innovative, year-long life skills programme that has been designed to support the development of self aware, responsible, and resilient students, using a Rite of Passage framework.
The Leck Centre for Learning Enhancement offers extension and support across the Middle School. Learning Enhancement for students occurs both within and outside the classroom and is designed to best meet the needs of students' individual and specific areas of difference.
Step into life as a SMC Middle Schooler.
Explore our other schools
Secure your place at SMC with a few easy steps.