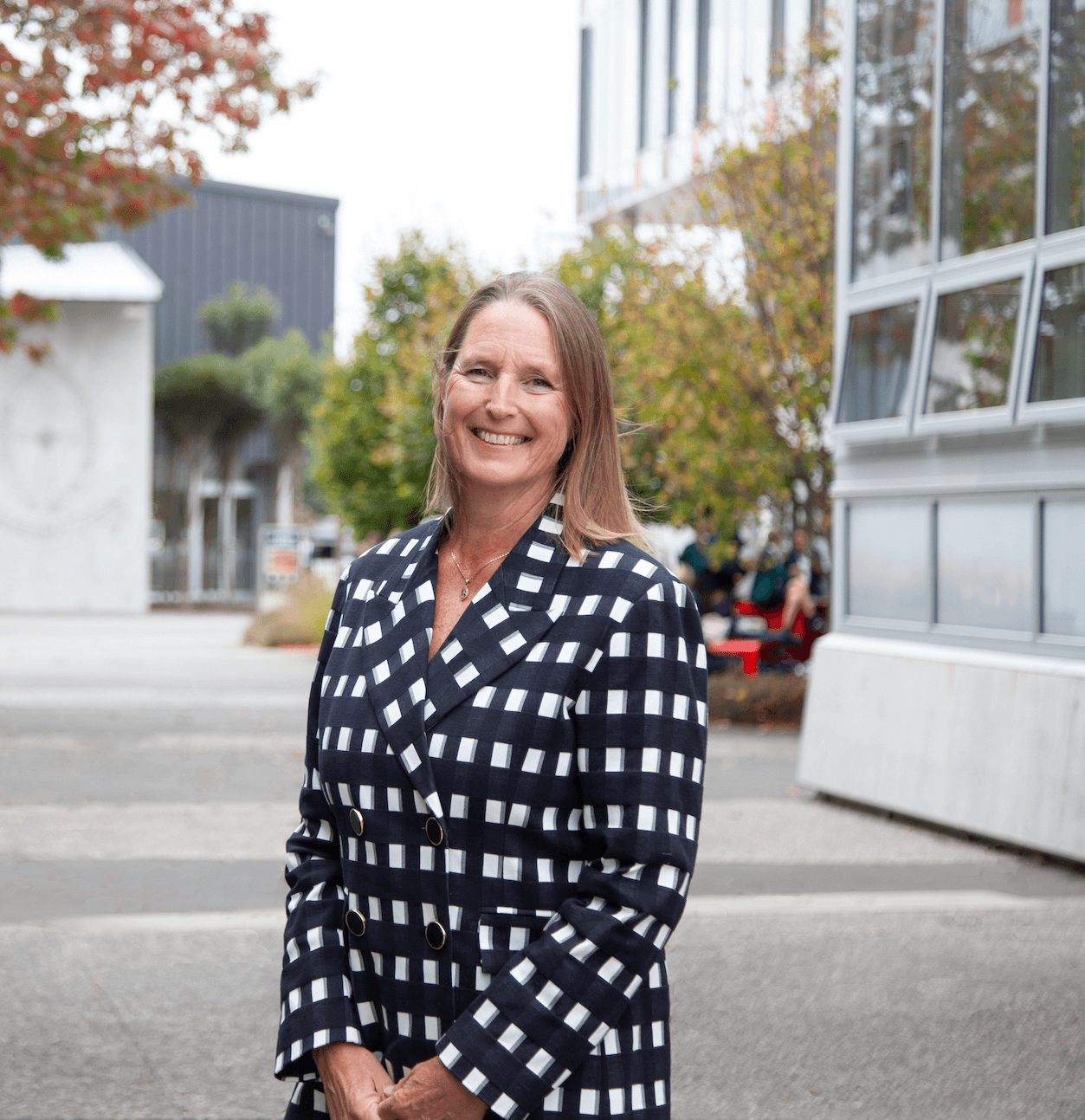 Ngā mihi o te rā, and a warm welcome to St Margaret's College, Christchurch's leading girls' school.
It is our privilege to realise the next generation of young women, ready to step confidently into the modern world, fortified with strong traditional values. It is this balanced foundation that encourages our girls to know and play to their strengths, be open-minded flexible thinkers, have confidence in their skills and abilities, possess well-developed collaboration skills, and perhaps most importantly, demonstrate the resilience to embrace failure as a necessary means to realising a solution to new challenges – invaluable life skills for all ages. 
At SMC, the development of these powerful graduate attributes is intrinsic to the academic, social, physical and spiritual programmes we afford our girls. We are proud that SMC students achieve amongst the best academic results in New Zealand and internationally, supported by a curriculum that we, as an independent school, have tailored to best meet their needs, while giving them a rich involvement in sports and the arts to an elite level. 
With the most modern facilities in Christchurch and professional teaching staff committed to ensuring our girls can be the best they can be, each girl is supported in discovering her own gifts, and empowered to learn, live and lead. 
Diana Patchett
Executive Principal
Diana first realised her love for teaching as a swimming teacher throughout high school, then a rowing coach during university. A love of natural sciences led her to a Bachelor of Science in Cell Biology, and a talent for water polo and rowing kept her at university to obtain a second major in Zoology. Her Overseas Experience before returning to Canada to study medicine turned into six years in Papua New Guinea, a career in advertising and marketing and the beginnings of a family. On relocation to Australia, she chose to undertake postgraduate studies in education to support her four sons as they began their school journeys.
For 15 years, Diana taught new entrants to seniors, in single classes and open plan, and in state and independent sectors. In 2005, Diana joined a new single-sex school in Queensland to build a school programme and culture from scratch. Moving to New Zealand, she held the position of Principal of Kristin Junior School, Auckland, for five years, before joining SMC as Executive Principal in 2018.
Empowering girls to learn, live and lead is at the heart of our ambition. In a rapidly evolving social, economic, technological and environmental landscape, we adapt continuously to ensure our students are ready to make their way in the world, while upholding values that remain as important today as they did when our College was founded over a century ago. It is these values – integrity, excellence, resilience, equality and dedication to higher purpose – that provide the foundation for the culture of excellence and encouragement that is the hallmark of SMC.
Our role is to ensure that our girls are well prepared to stride confidently on to the next phase of their lives, knowing how to look after their own wellbeing and with positive social habits established that contribute to a life of continued service and empowerment of others.
Equipping our students to step out with curiosity and creativity ensures that they move seamlessly into their preferred tertiary and career pathways, prepared to play a role in the exciting innovations underway in New Zealand and globally.
Experience the world-class opportunities available at SMC.